Lithuanian State Security Department Director: Belarusian KGB Agents Can Enter Lithuania Along With Illegal Migrants
6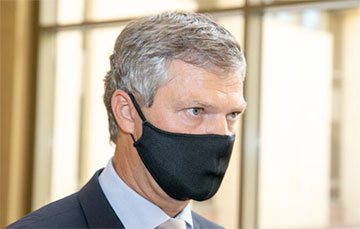 Risks have increased due to the increased flow of refugees.
Along with illegal migrants, agents of the Belarusian KGB can enter Lithuania. This was stated by Darius Jauniškis, Director of the State Security Department of Lithuania.
"I understand that we cannot put stamps on everyone, in no case do we consider everyone to be criminals or spies, but this risk arises with an increase in the flow of refugees," delfi.lt quoted him as saying.
Since the beginning of 2021, about 400 illegal migrants, mostly Iraqi citizens, have tried to illegally get into Lithuania from Belarus. This figure is five times higher than for the entire 2020.
Jauniškis explained that his department is very concerned that these people are often without documents, they lie about their profession and education.