Andrzej Poczobut Wins "For Freedom Of Speech" Prize Awarded By Association Of Polish Journalists
2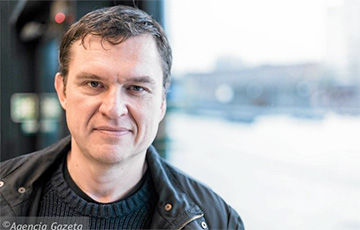 The announcement of the results of the 28th prize has been held in Warsaw today.
Hrodna journalist and political prisoner Andrzej Poczobut, activist of the Union of Poles in Belarus, who is currently imprisoned because of Lukashenka's regime, was awarded the main prize "For Freedom of Speech" of the Association of Polish Journalists, reports znadniemna.pl.
The results of the 28th competition of the Association of Polish Journalists was summed up yesterday in Warsaw.
The award on behalf of Andrzej Poczobut, imprisoned since March 25, 2021, was received by director of the Belsat TV station Agnieszka Romaszewska-Guzy.