Political Observer: Russian Companies Will Reduce Cooperation With Minsk
4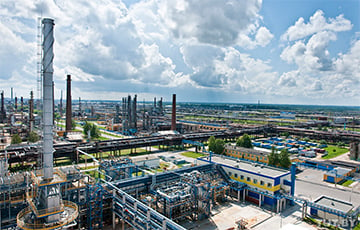 This became noticeable by the termination of oil supplies to Naftan.
How will the Nord Stream-2 agreement turn out for Belarus?
In an interview with Solidarity, political scientist Arsen Sivitski told about the essence of the agreement between Germany and the United States on the Russian project, and what it will mean for Belarus.
The interlocutor believes that the deal between Germany and the United States, where Russia is present by default, puts an end to the Russia-Ukraine conflict.
- Any violation of the conditions on the part of Russia will imply the introduction of draconian sanctions against the Russian Federation, including an embargo on the supply of energy resources, which is spelled out and implied by this agreement. The deal rather guarantees the preservation of a fragile peace than contributes to the development of the events according to the scenario of a military confrontation.
As for our country, the expert believes that Russian companies will continue to try to reduce cooperation with Belarus.
- Belarus is a toxic asset for Russian companies. This was evident in the termination of oil supplies to Naftan, and Gazprom's decision to cut gas transit through Belarus by the end of this year.
According to the principle of carbon neutrality, which is indoctrinated by Russia in its strategy of economic development, the Belarusian side will pay the costs of the carbon maneuver. For our country, this will mean an increase in the cost of Russian energy resources in the near future.
Unfortunately, Belarus is in a position where it cannot influence the situation. And any attempt to use some threats, blackmail will only clash with a harsh reaction from Moscow, - the interlocutor concludes.