IOC May Impose Additional Sanctions Against Official Minsk
17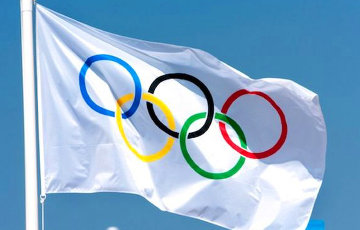 The Committee is carrying out its investigation.
The International Olympic Committee (IOC) may impose additional restrictions against Belarus, if necessary. This was stated to journalists by IOC spokesman Mark Adams. However, he notes that they want to clarify the situation first.
"The Executive Committee of the IOC has forbidden officials from Belarus to attend the Games. We have made it so that Belarusian athletes could participate in the qualifying without any restrictions, so that no tournaments would be held in Belarus. We will reconsider this if necessary, if the situation changes," said Adams (quoted by RIA Novosti).
He noted that "first we have to figure out what's going on."
"It all happened only 10 or 11 hours ago, so the main thing we had to do was make sure she was okay, ask her what she needed, find out who was with her, what happened. There have been a lot of accusations and they keep coming, so we must first figure out what's going on, we must get a full picture of what's going on," Adams said.
"We've asked them (the National Olympic Committee of Belarus. - Editor's note) to give us a full report, and once we get that, we'll start looking into it to see if there should be taken any further steps. As you can see, we have taken many decisions concerning the NOC of Belarus in the past year. So we must see what they say before we take any steps," he added (quoted by TASS).
We remind that sanctions were imposed on the National Olympic Committee of Belarus in December 2020. The IOC stopped financing the national committee and banned its management from taking part in the Olympic Games. The NOC leadership, elected in February 2021, was also not allowed to the Games. At that time Viktar Lukashenka was appointed head of the National Olympic Committee.