Lukashists Continue Flout At Stsiapan Latypau
4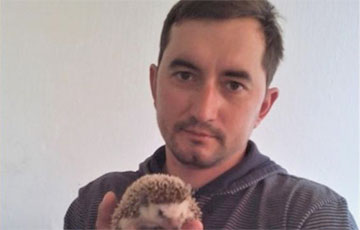 The scumbags started to read out the wiretapping of the political prisoner's phone conversations in court.
During the listening of Stsiapan Latypau's phone conversations in court the political prisoner had a nervous breakdown, reports Viasna-96.
Today, the trial over political prisoner Stsiapan Latypau continued in the Minsk court.
During the trial, the interrogation of witnesses continued, as well as listening to the telephone conversations of Stsiapan, which the security services had been recording since June 2020.
Listening to an audio recording of one of his conversations with a colleague, he could not stand it and rushed to the bars shouting "You beasts, what are you doing?" At this, Stsiapan was handcuffed to the guards, and he was immediately placed on a bench. All those present were told to leave the room, and his relatives went out into the corridor in tears.
A break in the trial was announced until 2:30 p.m.