"Black Mark" From Kremlin: One Phrase Became Disaster For Lukashenka
54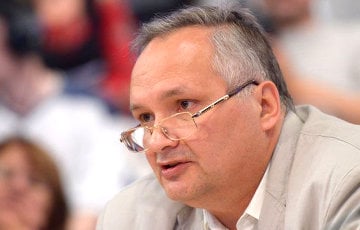 The dictator is a small fry already.
Russian political analyst Andrei Suzdaltsev discusses in his blog the precariousness of Lukashenka's situation after he received the "black mark" from the Kremlin as the main Taliban leader:
"Lukashenka has returned from Moscow with no money. In the last three years, this has become a tradition, which violates the main formula of the power in the Republic of Belarus: "He who solves the problems of Belarus in Moscow holds the power in the country". It is clear that now Lukashenka does not solve anything... Moreover, after the meeting in the Kremlin Lukashenka found himself in the role of the main European Taliban.
We remind that in August this year, Brussels defined two main threats to the European Union: the victory of the Taliban in Afghanistan and the "hybrid war", unleashed by Minsk with the help of illegal migrants against Lithuania and Poland.
It is hard to understand how it happened, but it is clear that after the logical "trap" that emerged at the joint press-conference of Putin and Lukashenka, the hopes of the Belarusian ruler that the West would recognize his "sixth" presidential term became even more virtual.
The thing, notes the political scientist, is that the president of Russia said a significant phrase: "Everybody wants, in principle, to talk directly with the Taliban movement, even though it is on the UN list of terrorist organizations, but, nevertheless, they say that, yes, the Taliban controls the territory and it is necessary to talk to them. However, Lukashenka has not come to power as a result of an armed struggle, but by voting - whether someone likes the results or not, that's another matter."
That's really sad, because really the whole world saw Lukashenka fighting against his own people in August 2020 with the help of hordes of security forces and secret service workers. Yet a complete disaster for Lukashenka was Putin's remark about the Belarusian presidential election held a year ago: "whether some people like the results or not, that's another matter," which equated Lukashenka with the Taliban. So, the question remains, the subject is not closed...