China Froze Large Loan to Belarus Due to Sanctions
17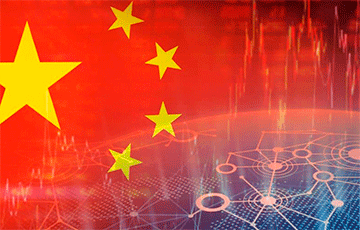 We are talking about hundreds of millions of dollars.
China has frozen the transfer of hundreds of millions of dollars of a loan for the construction of a potash mining and processing complex in Belarus worth $ 1.5 billion.
The State Development Bank of China, which agreed to finance the project in 2015, suspended the allocation of funds due to US and EU sanctions, finanz.ru writes.
The Slavkali of Russian billionaire Mikhail Gutseriev, who in the summer of 2021 was included in the US and EU sanctions lists for supporting the regime of Aliaksandr Lukashenka, agreed to obtain a loan for 14 years.
Having spent $820 million, the company did not wait for the tranche of $103 million, which was supposed to come in the summer. In total the Chinese side has "frozen" 580 million dollars.
Gutseriev's company, together with Belarusian state structures, is trying to convince the Chinese to transfer money. But the situation is aggravated by the fact that not only the businessman himself fell under the sanctions but also Belarusbank, which acts as a credit operator through which Chinese money is transferred to Slavkali.
It is difficult to replace a large state bank: small private banks that have not been hit by the sanctions do not meet the requirements for "digesting" multimillion-dollar transactions.
As a result, an ambitious project to develop the Nezhynski deposit in southeastern Belarus is hanging in the air. Slavkali owes money to the developers, and they are beginning to leave the site.
Gutseriev, 60th in the Russian Forbes list with a fortune of $ 2.5 billion, was included in the EU's "black list" as part of the fourth package of sanctions against Belarus. It was introduced "in response to the escalation of violence and repression and the forced landing of a Ryanair flight."
The former owner of the collapsed B&N Bank, Gutseriev has been a major investor in Belarus since the early 2000s. As the head of Slavneft, he invested in the Mozyr refinery (now the largest in Belarus) and invested $ 2 billion in the production of potash fertilizers (through Slavkali) in 2011.
He also built the Renaissance hotel, a terminal at the Minsk airport, a business center, and a recreation center in Belarus. Companies owned by Gutseriev remained the only suppliers of oil to Belarusian refineries when Russian oil workers refused to supply amid a sharp deterioration in relations between Lukashenka and the Kremlin.