Junta Is Very Afraid Of Strike
2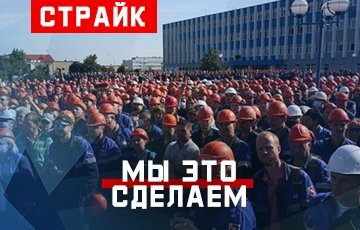 Yesterday Cockroach gave a few more reasons to strike.
The junta is very afraid of a strike, writes the Nick and Mike telegram channel.
In order to have an understanding that there is no way without a strike, let's recall yesterday's meeting on social policy in the palace. "The most social state" in the world, following the attempt to deceive the doctors, who are giving their all to fight covid, and recalculate their covid premiums (medics, it's time to say "No") decided to hit the people with many children as well.
We have already written about the blue-fingered one is seriously offended that large families have dared to speak out against human rights violations. The show trials of mothers with many children - this is a separate kind of disgrace.
However, it is decided to disgrace themselves to the end. And the junta introduces restrictions on the use of maternity capital. Until recently it could be used for education and health, but there is no money, and the junta proposes to postpone the payments for 15-20 years.
"Caring" for pensioners, who are the main target of covid, is also interesting. Instead of active vaccination - days of arrest for reading the wrong books in overcrowded cells in Akrestsina with no mattresses on equal footing with the younger members of the 97 percent conspiracy. That's about all you need to know about "the most social state in the world."
Well, and of course, when there is no hope for the state, it only makes sense to count on yourself. Wear masks, get vaccinated, keep the social distance, work remotely if possible, and prepare for a strike. Let there be a strike - the flash mob continues.