Mother-In-Law Of Andrei Zeltser Who Shot KGB Officer: Most Beloved Man, Anybody Would Dream Of Such Son-In-Law
14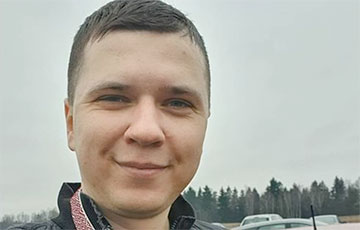 The woman does not believe the version about the "terrorist."
Nasha Niva has contacted Natallia, the mother of the wife of Andrei Zeltser, who last night killed the KGB officer that broke into his house.
"I don't know anything. We found out something had happened when we got a call from the gymnasium where our grandson goes to school. At that time he was at school. The director of the gymnasium called us and told us that we would have to collect our grandson.
The enforcers told us that the daughter is at Akrestsina. That's all. They said they couldn't give us any more information," said the woman. "I can't even say or think anything.
I'm in shock, I don't understand what's going on. My daughter is just a sales assistant. What could go wrong? Andrei is a very good man, a wonderful son-in-law. The most beloved person. Calm, attentive, sober-minded, kind. Always helpful. Any mother-in-law would dream of such a son-in-law.
I do not know where Andrei got the gun. So far we talked to his parents only about our grandson. We're still in shock, I don't know how to talk to them about all this.
Do I consider Andrei a terrorist? Absolutely not.