"And Then Mikita Started Foaming at the Mouth..."
18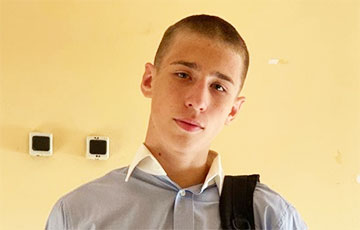 What is known about an eighth-grader who died at school during a break?
Yesterday Homel was shocked by the terrible news: an eighth-grader died during a break at school # 38. But nothing foreshadowed trouble. In the morning, he had breakfast, got ready for school, and left. But he did not come back... What happened that day, what they say to younger brothers and sisters, and what Mikita dreamed about, his parents told the editorial board of Strong News.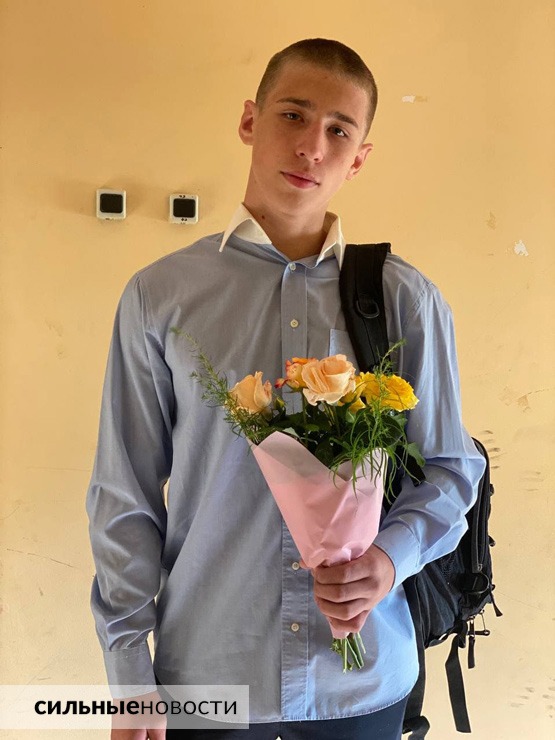 On Friday morning, September 3, Mikita woke up, got ready for school, and had breakfast. "He, however, wore warm pants, sporty style. I also told him: Mikita, don't wear sportswear! Put on trousers, a shirt - it's beautiful, it suits you. " And he told me: "Ay, mom, this is fine." I didn't argue with him. I gave him three sausages in dough, and he went to school. Everything was normal, as always, a normal day," recalls Tatstsiana, Mikita's mother.
At 14.03, the phone rang: the class teacher called, said that Mikita had lost consciousness, an ambulance had arrived. Mom immediately got ready and went to school. She thought: "Well, now I'll take you home, you lie down, and everything will be fine. I took three tangerines with me for him. Then I brought them back..."
Arriving at school, the mother could not get to the child: she was not allowed to see him, and they did not say anything - resuscitation measures were carried out. But it did not help. Mikita, 14, died.
"Later they said that a classmate was sitting with him in the locker room. They just looked at the phones. And then Mikita felt bad, his friend even thought that he was kidding. And then Mikita froth from his mouth, and he began foaming at the mouth and wheezing. They immediately called a nurse," says Tatstsiana.
According to her, the ambulance was called at 13.20. After 10 minutes, the doctors were there, after another 10 minutes, a reanimobile drove up. "Together they tried to save him," Mom says. "So, literally, he was gone in 20 minutes. They just were late. If the ambulance arrived immediately, they might have made it, but the first ambulance simply did not have the necessary equipment, and they were not told what happened to the child."
The cause of death is unknown. A medical examination is being carried out, a forensic medical examination is scheduled. Already yesterday afternoon, drug control officers came to Mikita's parents for an examination. "Supposedly, one of the boys said that Mikita had 'something'," the mother explains. "But he could not buy it himself! I never gave him pocket money. Only on September 1, I gave him either 6 or 7 rubles - he wanted to buy chocolates for his girlfriend and teacher. And that's it, I didn't give him more money."
The drug control officers did not find anything suspicious in the apartment.
Mikita was an athlete. From the age of four, he has been involved in sports, there were no health problems. Until the fifth grade, he was engaged in sports acrobatics, then they changed the sport to Greco-Roman wrestling. And again, there were medals, certificates, first places... After the sixth grade, he tried to enter the Lyceum of the Ministry of Emergency Situations, but it did not work out. But he was noticed and offered to go in for fire-applied sports. Shortly before the tragedy, he participated in the national team in the republican competitions, took first place. "Viktar Lukashenka himself congratulated them and gave medals," Tatstsiana recalls. "The son was very happy, cheerful, contented. He was preparing for the training camp on September 14."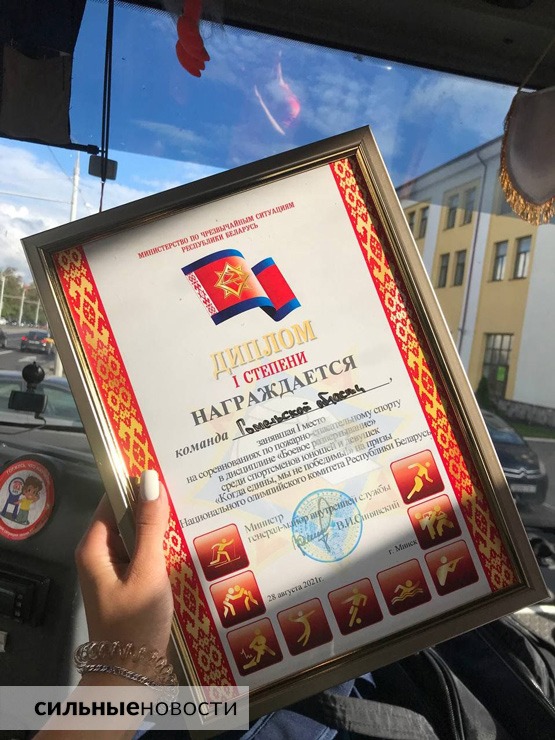 Mikita is from a large family. There were five of them. The older brother, 19-year-old Vania, holds on and tries to support his parents. 8-year-old Safia was told the tragic news, and, of course, she could not hold back her tears. The youngest, Dzima and Daryna, are not even three years old - they were not told the news, they were told that Mikita had gone to a sanatorium.
"Mikita was a very kind and trusting boy. It was easy to get him into something. He dreamed of achieving success in sports, he wanted to become the champion of Belarus. He wanted to achieve a lot in his life. He was responsive. He helped coaches, supported friends, communicated well with children. He didn't want to study, he could flare up at the remark, but I think this is due to puberty," Tatstsiana tells about her son.
On the first autumn day, Tatstsiana ran as fast as she could after her son - to take a picture. The teenager was already on his way to school when his mother stopped him at the entrance with the words: "Mikita, let me at least take a picture of you. After all, September 1, 8th grade." Then, she could not even think that this would be the last photo in his life.
Mikita's funeral will take place on Sunday. They will bury him in Lojeu, where he was born.