Viktor Shenderovich Left Russia
19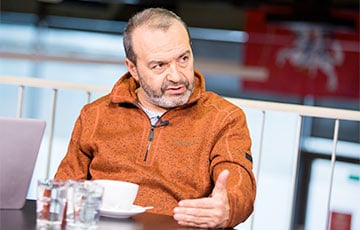 The writer has announced this on Facebook.
Writer, satirist, playwright Viktor Shenderovich has announced that he has left Russia.
On December 30 last year, the Russian Ministry of Justice added Shenderovich to the register of "individuals who perform the functions of mass media - foreign agents," but he associates his move away not with obtaining this uncomfortable status, but with the criminal libel case against "Putin's cook" Evgeny Prigozhin.
Prigozhin, who had already won a case concerning the protection of his honor, dignity, and business reputation against the Echo of Moscow and Shenderovich (the radio station was fined a million rubles and the satirist a hundred thousand), decided to continue his fight, using the criminal article on slander. A court in St Petersburg has already ruled that Shenderovich's claims that Prigozhin sponsors the Wagner PMC and is an assassin are untrue, and now Prigozhin's lawyers want to hold Shenderovich criminally responsible for saying these phrases.
"Please note that all journalists who allow themselves to make rude, cynical and untrustworthy statements about Evgeny [Prigozhin] will be held not only financially responsible, but also criminally liable," the legal service of the Concord company wrote in VK.