Political Scientist: Lukashenka Is Desperate And May Organize Some "Explosive Excess"
15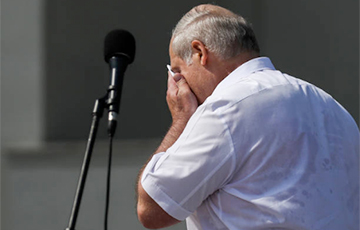 The developments in Kazakhstan do not bode well for the dictator.
Russian political strategist Gleb Pavlovsky spoke about how the events in Kazakhstan may affect the transit of power in Belarus and Russia.
- Putin has played well in this case, painlessly, at least for now - CSTO troops did not shoot anyone there, and are quietly guarding important premises such as casinos, corporations, and other such "rich" places in Kazakhstan, - Gleb Pavlovsky reasons on the Echo of Moscow.
The political strategist noted that the fate of Nursultan Nazarbayev remains unknown, but "there is no place for old people here". It also remains an intrigue whether the CSTO troops will leave after hints that they are not needed here anymore, or whether the Russian ruler will want to get on the nerves of the West and stretch the withdrawal of the military as much as possible.
However, so far Tokayev is outplaying everyone: he is deceptively weak and intelligent, he dismisses poor Elbasy and first invites CSTO, then informs that it is time for them to leave... This is not the position of a weak man - he seems to have outsmarted everyone.
Well, as for Putin - why not take the opportunity to do the lawful thing once? The Kremlin rarely gets a case like this.
At the same time, the transit of power in Russia and Putin's resignation, according to the political analyst, is now even more likely than before. Why?
- Complex constructions, as he sees it, are dangerous in our post-Soviet conditions, they collapse. Therefore a simple, principled solution is needed. In order to sit till the end - it has to be organized, and it is not easy to do that. We see a person near us, in the neighboring capital, who has decided to sit till the end, and something is not working out.
He has to come up with some gags - with refugees or something like that.
That is why I don`t think Putin will sit till the end. But he will scramble brains till the end, it is a fact.
What conclusions from the situation in Kazakhstan has Aliaksandr Lukashenka drawn for himself?
- Most likely, bad ones. He must be thinking over some new explosive excess in the spirit of the story with refugees, because the developments do not bode well for him, - researcher Gleb Pavlovsky assumes. - For he is building up his own construction of transit without transit, which will collapse, as it has just collapsed in Kazakhstan, and this in much more comfortable economic conditions.
I think he can even organise a serious provocation with casualties.