"Swan" in Lukashenka's Plane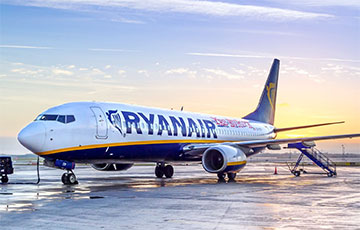 Is there a new witness in the Ryanair hijacking case?
Lukashenka started developing a plan to get compensation for the sanctions related to the "Protasevich flight". His entourage will refer to the ICAO investigation, which has not confirmed the direct guilt of the Belarusian side in the act of piracy, writes the CYNIC telegram channel.
Minsk certainly turns a blind eye to the "holes" in the investigation. Nevertheless, such an initiative seems quite risky for some inhabitants of the Palace.
One assumes that the "American case" is far from being the last. Alternative winning lawsuits may involve all countries whose citizens were on board the ill-fated flight.
There are rumors in Minsk that a second witness has emerged, in addition to the air traffic controller, who has already managed to provide data to the Western side.
Minsk believes a simultaneous "shot" will come from different sides if it sues for compensation for the sanctions. Thus, the data provided by the witnesses [not all the facts have been published] will be uncovered.
The European and U.S. sides may launch one version of the international lawsuits [the case of air piracy and state terrorism] immediately after Lukashenka's attempt to "fine" the West for "baseless sanctions".
As the Western colleagues say, one cannot tie the plane personally to Lukashenka in legal terms. However, there is an option of combining several "cases" [torture, political murders, the Metro case, etc.] to get the desired effect on the "terrorist state".