Huge Mousetrap For Dozens Of Thousands Of Russian Soldiers: AFU Preparing For Another Breakthrough
1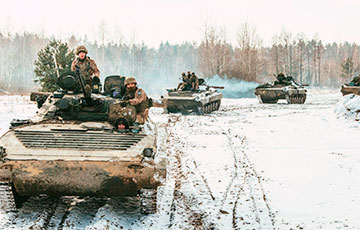 Victory will clear the way to Mariupol for the Ukrainian army.
The Armed Forces of Ukraine are preparing for another breakthrough that will turn into a disaster for the Russian occupation forces.
After Kherson there will be a battle for Melitopol. It plays a key role in the war unleashed by Putin against Ukraine. The victory will clear the way for the Armed Forces of Ukraine to Mariupol and threaten with a mousetrap for dozens of thousands of Russian soldiers, writes the Telegram channel "We Can Explain".
After two major victories in the autumn (in Kharkiv and Kherson regions), the Ukrainian army is preparing a new offensive. The next target could be Melitopol — in Zaporizhzhia there is no major water barrier between the Russian troops and the Armed Forces of Ukraine, and the key supply routes for the RF Armed Forces are in the zone of destruction of the Ukrainian artillery.
According to ISW, Ukraine has already begun preparing for a future offensive, and is striking at Russian concentrations and roads. Kyiv has reason to be optimistic.
First, Kyiv continues to hold the initiative. It is the Armed Forces of Ukraine that chooses the field for the future battle. While the Russian army is concentrating its efforts in the Donetsk region, Kyiv is looking for weaknesses in the defense of the Russian group.
Secondly, the tactics of strikes against supply lines, warehouses and concentrations of forces are bearing fruit. Given that the main roads in Zaporizhzhia are under the gun of Ukrainian artillery and HIMARS systems, the Russians have problems with supplies.
"A sharp attack on Melitopol could create the conditions for a huge mousetrap that will contain dozens of thousands of Russian soldiers. They will be able to retreat only to the Crimea — along the narrow Perekop isthmus. It will be quite difficult to repel a massive attack," the source notes.
In addition, the capture of Melitopol could lead to a rush to Mariupol — its loss will be especially painful for dictator Putin. Now, expecting an attack from the Armed Forces of Ukraine, the Russian army continues to dig in the cities mentioned above, turning them into fortresses.