23-Year-Old KGB Lieutenant Putin Personally Participated In Searches Of Dissidents
13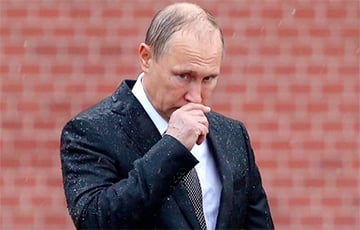 There are documents proving this.
In 1976, Vladimir Putin, with a very high degree of probability, personally participated in a search in the apartment of the St. Petersburg writer Oleg Volkov, who was later sentenced to 7 years in prison for "anti-Soviet agitation and propaganda", Radio Liberty reports.
Historian Konstantin Sholmov drew attention to the search protocol, which is exhibited in the Museum of Political History in St. Petersburg. In the document, Putin is listed as a "KGB lieutenant", no other data is given. If we focus on the official biography of the President of Russia, then on the day of the search, September 13, 1976, he was 23 years old, he had already completed training courses for the KGB operational staff and was indeed certified as a "senior lieutenant of justice of the territorial bodies" of the Soviet special service.
In addition, the search protocol lists KGB lieutenant Koshelev as a direct participant, who later, like Putin, worked in the administration of St. Petersburg Mayor Anatoly Sobchak.
On August 3, 1976, in St. Petersburg, on the wall of the Peter and Paul Fortress, artist and human rights activist Yuliy Rybakov, as well as writer Oleg Volkov, wrote a forty-meter-long inscription in white paint: "You crucify freedom, but the human soul knows no shackles!". Later, the authors of the inscription were arrested and sentenced to long terms of imprisonment: Volkov — to 7 years in prison, Rybakov — to 6 years.
According to Yuliy Rybakov, current Russian President Vladimir Putin also personally participated in the search of the place of writer Yulia Voznesenskaya, who was arrested around the same time and charged with anti-Soviet propaganda.