Mass Riot In Kazan: Russian Servicemen Leave Military Unit Marching In Formation
13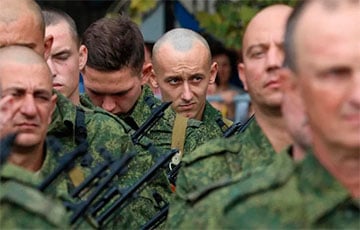 New details of the rebellion of the Russian mobilized.
In Kazan, the Russian mobilized rebelled again: they were not allowed to visit their relatives and were not given leave.
A video from Kazan with a riot of dozens of mobilized people appeared on the internet.
According to the public, which first posted the video, the mobilized freshmen are not allowed to see their relatives, and are not given leave. The men were "very indignant at this", and therefore decided to take extreme measures — they left the training unit in formation.
A couple of soldiers tried not to let them out of the protected area, but in the end the gate was opened and everyone got out. At the same time there was a small scuffle. How it ended and when the video was filmed is still unknown, writes dialog.ua.
By the way, the video has been available in the Kazan public for only a few hours, and is no longer there. However, dozens of Telegram channels have already managed to replicate it.
Kazan is one of the few cities in Russia where the mobilized rebelled not just once. In early November, hundreds of Russians rebelled not against the war in Ukraine, but because they were outraged by the appalling conditions at the preparatory point.
A general came to the protesters, but they called him certain words known in the Russian Federation, after which the military man fled. In addition, the mobilized were outraged by the lack of promised payments.
In mid-November, a group of mobilized soldiers from Tomsk decided to rebel. The recruits recorded a video appeal to the authorities, where they said that they had not even seen the machine gun, and they were already being sent to fight.