Sanctions Blocked Exports Of Regime Worth $16-18 Billion Already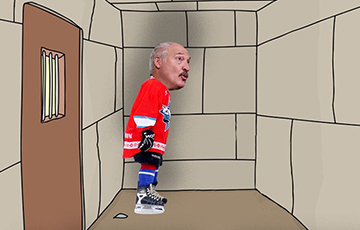 The junta has been dealt a massive blow.
The economic sanctions recently imposed against the Lukashenka regime have blocked exports to the EU and North America amounting to $16-18 billion a year, Prime Minister of Belarus Raman Halouchanka said.
"Western sanctions have blocked exports from Belarus to the EU and North America in the amount of $16-18 billion a year," he said in an interview to the Al-Arabia TV channel, a fragment of which was shown on the Belarus 1 , reports Interfax.
Economic sanctions against the Lukashenka regime were imposed following systematic human rights violations, political repression and complicity in Russia's aggression against Ukraine.