Ostrozhsky Brigade Fighters "Grounded Up" Huge Amount Of Enemy Equipment
2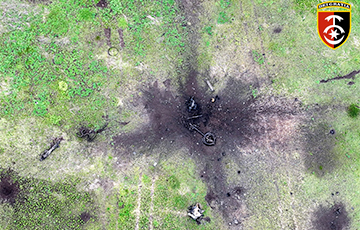 Destroyed tanks of the occupants look picturesque in the photos published by the 30th AFU brigade.
Soldiers of the 30th separate mechanized brigade named after Prince Ostrozhsky have published footage of destroying Russian occupants.
This was reported on the brigade's official Facebook page.
"Russian equipment looks better when it is completely destroyed and the occupier's weapons shoot more accurately against themselves in the possession of the Ukrainian military," the post noted.