Russia Produces Painted Coffins
28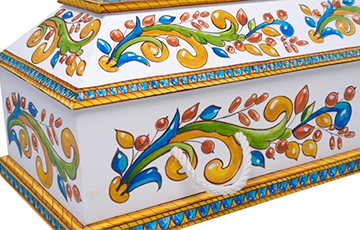 The studio of famous Russian designer Artemy Lebedev has created a logo and a slogan for them.
The studio of Russian designer Artemy Lebedev says it helped to develop a logo and advertising slogans for the manufacturer of painted coffins, writes Focus:
"Graves are snowbound,
there's a sound of mournful Bach.
But we feel cozy and warm
in designer coffins".
This is the slogan of the designer's studio for the coffins.
The manufacturer itself says they are tired of "encountering tastelessness" unworthy of a deceased.
They offer coffins in bright colours and modern designs.