State Department: We'll Continue To Do Everything We Can To Deprive Lukashenka's Regime Of Military And Financial Capabilities
30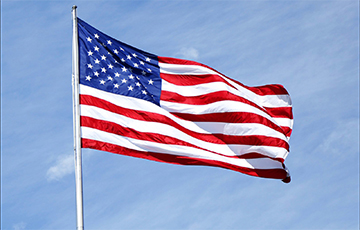 The U.S. has commented on the possible lifting of sanctions against Belaruskali.
State Department spokesman Ned Price commented at the briefing on the publication in The Wall Street Journal that the U.S. is considering the possibility of lifting sanctions against the Belarusian potash fertilizers in exchange for the transit of Ukrainian grain in Klaipeda.
He said many aspects of food security related to Russia's attack on Ukraine had been discussed at the UN in recent days. According to Price, Moscow is seeking by all means to remove responsibility for the grain supply problems and shift it to the initiators of the sanctions.
"The Russian government, using food as a weapon in this case, by blocking the export - export of food from Ukrainian ports, the Kremlin sought to absolve itself of responsibility for its actions by blaming sanctions for disruptions in global food trade. This is knowingly false. Our sanctions against Russia deliberately exclude food and fertilizers," Price said.
He said that in order to solve the food security problems, the Kremlin must first stop its aggression against Ukraine, which would allow Ukrainian farmers to grow crops in peace and allow sea vessels to deliver Ukrainian grain to consumers. The State Department spokesman also expressed support for the UN Secretary General's efforts to address these issues.
"We support his efforts to persuade Russia to end an unprovoked, unjustified war, and his efforts to ensure that Ukraine can export its agricultural products unhindered to help feed the world again," he said.
Speaking about Belarus, Price noted that sanctions on Belaruskali and BPC were imposed in 2020 in response to the actions of the Belarusian authorities against peaceful protests and violations of basic human rights.
"It is the Lukashenka regime that uses these state-owned enterprises to enrich and maintain its repressive regime. And until the regime stops supporting Russia's unprovoked aggression against Ukraine, we will continue to take all necessary actions to undermine its military and financial capabilities through targeted sanctions, including actions taken against Russia," Price said.
He stressed that sanctions would remain key tools in efforts to address global security, human rights violations in Belarus and other areas of concern to the United States.