Zelensky: We Have Tens Of Thousands Of Black Bags With Russian Soldiers
9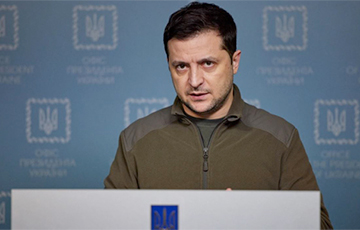 The Russian Federation is not taking them away.
Ukrainian President Volodymyr Zelensky has stressed that now there is not a war to the last Ukrainian, but we have no right to surrender our land and people.
He said this during an online chat at the Ukrainian House in Davos.
According to the head of state, almost 100 Ukrainian soldiers die every day in battles with the Russian aggressor, while at the same time the Russian authorities do not care how many of their soldiers died in this war, and they do not even think about how to bury them.
"We have tens of thousands of black bags with people that Russia is not taking away. These are their soldiers," Zelensky noted.
The president described how he presented orders to the families of soldiers who had been awarded the title of Hero of Ukraine posthumously. According to him, it was not the happiness of receiving the award, but the tragedy and tears that the war brought in the eyes of the relatives of the Heroes.
Zelensky stressed that this was not a war to the last Ukrainian, but "we simply have no right to surrender both the land and the people living on this land".