Our Task Is To Overthrow Lukashenka
30
Yuriy Romanenko
27.06.2022, 10:02

24,602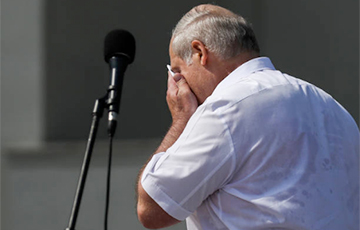 Belarus must be liberated in any case.
Ukrainian expert Yuriy Romanenko on Facebook expressed his opinion that the task of Ukraine is to achieve the liberation of Belarus:
— Our strategy regarding Belarus should be as follows: to arm free Belarusians as much as possible, prepare the basis for an armed uprising in Belarus and, at the right time, raise it in order to overthrow the cockroach.
If Luka (Lukashenka - ed.) invades Ukraine, we will defeat him, and then we will shift the offensive to Belarus, using Belarusian units to form the future army of a free Belarus. Belarus must be liberated in any case, because Belarus under Russia is the eternal threat of strikes against Kyiv and western Ukraine.