Dmytro Yarosh: Ukraine And Western Allies Should Help To Create Army Of Free Belarus
53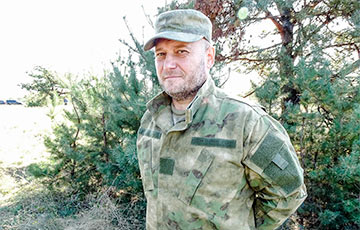 The Mustachioed Cockroach should be erased.
Dmytro Yarosh, the commander of the Ukrainian Volunteer Army (UVA), urged on Facebook the leadership of Ukraine to help in creating the army of the new Belarus:
"In the near future, Ukraine is obliged to conduct a special military operation to liberate fraternal Belarus from the Nazi regime of Lukashenka.
This moustached political cockroach, that took authority in the neighbour country, should be erased.
Belarus will be liberated from the occupation of the RF (Russian Federation. - Ed.) and must voluntarily elect the future Black Sea-Baltic Union of Free Peoples.
Ukraine together with its allies should provide all the necessary support to the Belarusian patriots in the creation of the newest Belarusian army.
Glory to the Belorussian soldiers, who war for our and their freedom!
Long live Belarus!