ISW: Russia Fails To Resist Any Counterattacks In Kherson Region
2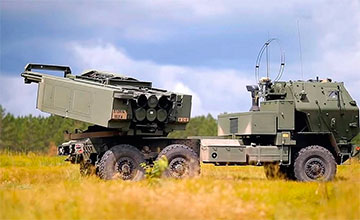 AFU strikes on the bridges proved to be the most effective strategy.
The Russian occupiers have lost the ability to defend themselves even against limited counterattacks of the Armed Forces of Ukraine due to the damage done to bridges in the Kherson region. Now the enemy cannot support large-scale mechanized operations without reliable logistical links.
At the same time, the occupiers will not be able to transfer reserves through pontoon crossings or by air. The data is provided by the Institute for the Study of War (ISW).
According to analysts, we are talking primarily about Russian forces on the right bank of the Dnipro in the Kherson region. Because of the strikes of the Armed Forces of Ukraine on the bridge at the Kakhovska HPP, as well as on the Antonivka Road Bridge in Kherson, the Russian occupiers were left without logistics for the transfer of reserves.
"The Kakhovka bridge was the only road bridge Russian forces could use following Ukrainian forces' successful efforts to put the Antonivsky road bridge out of commission.," the ISW report says.
Russian forces now have no bridges usable to bring heavy equipment or supplies over the Dnipro River in Kherson Oblast and must rely mainly on the pontoon ferry they have established near the Antonivska Road Bridge.
At the same time, it is noted that the pontoon crossing will not be able to fully provide for the occupiers in the event of a counteroffensive by Ukrainian forces.
"Bringing ammunition, fuel, and heavy equipment sufficient for offensive or even large-scale defensive operations across pontoon ferries or by air is impractical if not impossible. Russian forces on the right bank of the Dnipro are likely to lose the ability to defend against even limited Ukrainian counterattacks," military analysts say.
Recall that the British Defence Intelligence stated that the fire control of the Armed Forces of Ukraine over bridges in the temporarily occupied Kherson region does not allow Russian troops to significantly replenish reserves. The bridges will remain a key weak spot for the enemy even if repaired.