The New York Times: Ukraine Changes Its Military Strategy
4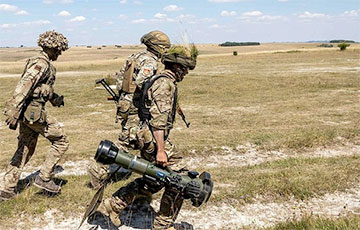 Ukrainian Armed Forces are ready to turn the war around
The New York Times writes that the AFU has changed its strategy in recent weeks thanks to Western armaments and has succeeded in slowing down Russia's advance, citing an article by the American edition of Novoe Vremya.
The journalists note Ukraine has been able to hit Russian forces deep in the enemy's rear, thus, disrupting crucial supply chains and hitting targets that are key to Moscow's combat capabilities.
In turn, the AFU's new weapons have forced Russia to readjust its tactics on the battlefield, creating some space for Ukrainians to make strategic decisions, the article says.
The NYT points to explosions at an airbase in occupied Crimea and the bombing of bridges in the Kherson region.
"This strategy seems to be yielding some results. While the Ukrainian military has not made major territorial gains, it has managed to slow down Russia's advance at least for the time being and halt the heavy losses Ukraine has suffered in recent months," the paper writes.
The authors note Ukraine hopes to turn the war around in the Kherson region.
However, the enemy continues to pressurize in the east and south, and some positions are gradually sagging. Thus, the Russian military continues offensive operations, the authors of the article believe.
Ukraine's efforts in the south are not largely a change of approach but rather its expansion. The strategy adopted at the beginning of the war to level the "playing field" with Russia is broadened with new, longer-range weapons. Since the Russian army far outnumbers Ukraine's forces in terms of troops, weapons and ammunition, the AFU must be innovative and flexible, the article says.
The authors note that Ukraine hopes to turn the war around in the Kherson region.
With HIMARS and other long-range weapons, Ukrainian forces have gradually reduced Russia's ability to supply territories on the right bank of the Dnipro River, including Kherson.
A Ukrainian command official says the idea is to make conditions so intolerable that Russia will retreat behind the Dnipro before a Ukrainian counteroffensive.
"The Ukrainian way, which grows clearer by the day, is to deliver strikes that undermine Moscow's ability to support the forces it has deployed on the front," the paper writes.