AFU Finish With Antonovsky Bridge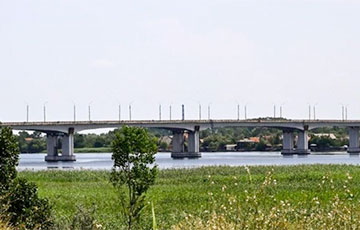 The Russian command is already being evacuated.
The Ukrainian Armed Forces attacked the Antonovsky bridge in temporarily occupied Kherson on the night of August 14, according to Natalya Gumenyuk, head of the joint press center of the Southern Defense Forces, Novoe Vremya writes.
During the TV marathon, she confirmed that the Ukrainian forces had attacked the Antonovsky bridge again. Gumenyuk stresses that the AFU intend to help the occupiers make a new "goodwill gesture" and consolidate the status of the Antonovsky bridge as impassable.
"It means that the transportation of heavy equipment and ammunition supplies reaches the point of impossible," she said.
Gumenyuk adds that the AFU continues to clarify the results of strikes on bridges in the Kherson region. She also says Russian commanders are using the remnants of transport routes to evacuate to the left bank of the Dnipro River.
When the bridges are destroyed, the occupiers remaining on the Right Bank will have to "accept the will of the AFU," Gumenyuk noted.