Zelensky Named Ways To Punish Russia
8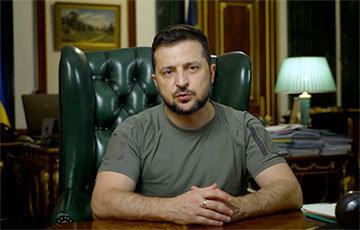 The president of Ukraine spoke at the UN.
Ukrainian President Volodymyr Zelensky said during an online speech at the UN General Assembly that the Russian Federation deserves international isolation for its aggression against Ukraine, and the perpetrators of war crimes should face a special tribunal.
The speech of the Ukrainian leader was published on the night of September 22 on the official website of the president.
Zelensky stressed that as long as the aggressor state was a party to decision-making in international organizations, it needed isolation at least as long as the aggression lasted.
"To deprive the right to vote. To deprive the delegation of rights. To deprive it of veto rights, if it is a member of the UN Security Council. That is, to punish within the institutions," the Ukrainian president says.
Also, he says, one cannot turn a blind eye to the propagandists who justify aggression. A full package of personal restrictions should be applied to them, punishing them for lying.
"One should not allow the citizens of the aggressor state to enjoy tourism or shopping in the territory of those who value peace but encourage them because of visa restrictions to fight against the aggression of their state. To punish the connivance of evil," Zelensky stressed.
The president of Ukraine called for the creation of a special tribunal to punish Russia for the crime of aggression against the state.
"This will be a signal to all potential aggressors to appreciate peace; otherwise, they will be brought to justice by the world. We have prepared specific steps for the creation of such a tribunal. They will be presented to all states," Zelensky said.
The Ukrainian leader says that Ukraine will appeal to the UN General Assembly to support the need for an international compensation mechanism.
"Russia must pay for this war with its assets. This is also a punishment. This is one of the worst punishments for Russian officials who value money more than anything else," Zelensky stressed.