Kadyrov Refuses To Carry Out Mobilization In Chechnya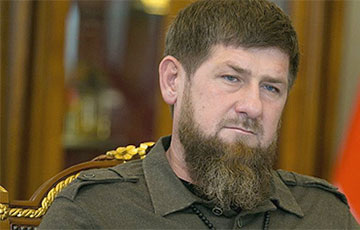 The head of the republic said that he fulfilled the plan by 254%.
Chechen President Ramzan Kadyrov announced at a meeting with the operational headquarters for a "special military operation" that no mobilization will be carried out in the republic. He explained this by saying that during the war in Ukraine the republic had "exceeded the plan", reports Kavkaz Realii.
The video showing the speech by the regional leader appeared in the evening news broadcast on the Chechen state television and the Grozny radio channel. More than 20,000 people took part in the fighting during the war, Kadyrov said. Chechnya has exceeded the "set plan" by 254%, he said. It was not specified which plan was being referred to, by whom and how it had been approved.
In addition, Kadyrov said that the relatives of about 40 women who attempted to hold an anti-war rally in Grozny the day before have already been mobilized and sent to Ukraine. He also threatened that anyone who turns up at the rally, or their husbands and all their children, will be sent "to the front line".
This was earlier reported by Ibrahim Yangulbayev representing the opposition 1ADAT movement: according to him, the relatives of these women were forced to sign documents according to which they were allegedly enrolled as volunteers.
In early August, the head of Chechnya, Ramzan Kadyrov, announced that about 19,000 residents of the republic were ready to participate in the war in Ukraine. The head of the region, which has become the largest bridgehead for sending soldiers to the war zone, regularly reports on the number of trained forces, but the objectivity of such estimates raises serious doubts among experts.
On September 15, Ramzan Kadyrov said that the heads of the Russian regions should conduct "self-mobilization" and prepare volunteers to be sent to the war in Ukraine without waiting for the Kremlin to declare martial law. According to the head of Chechnya, if each region prepared at least one thousand volunteers, "the issue of solving the problems of special operations could be closed in the shortest possible time".
On September 21, Russian President Vladimir Putin announced a partial mobilization in the country and signed a relevant decree. Defence Minister Sergei Shoigu said that 300,000 people were to be drafted as part of the "partial mobilization," but Novaya Gazeta. Europe, quoting a source in the Russian presidential administration, reports that in reality a classified clause in the presidential decree allows for the drafting of up to a million people.