'We Are All Going There In Such State': Mobilized Soldier Films Russia's 'Alco-Troops'
48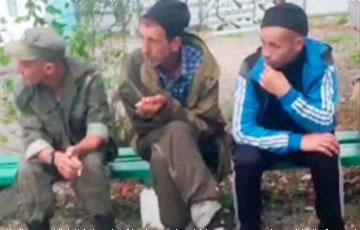 The conscript showed the situation near the military registration and enlistment office in Primorsky Krai.
A new confirmation appeared on the network that partial mobilization in Russia affected people with alcohol addiction. Moreover, the "alco-troops" suffer "losses" even before they get to the front, оbozrevatel.com reports.
The corresponding video was shot, using obscene language, by one of those mobilized in Kavalerovo, Primorsky Krai of the Russian Federation (Far East). The recording featured drafted Russians in a state of intoxication.
Some of them are so drunk that they are unable to get up from the bench at the military commissariat.
"This is the Kavalerovsky military commissariat… Here I am… We're going to the front lines… Here we are all in this state… The guys are going there in this state," said the author of the video.