Zimbabwe Opposition Politician Outraged With Lukashenka's Visit
22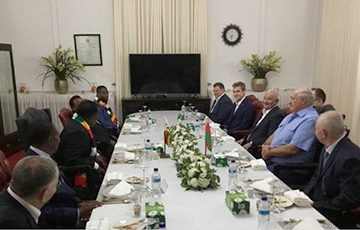 He stated that the Belarusian dictator had come to rob their country.
The leader of the Transform Zimbabwe Political Party is outraged that Lukashenka came to rob the Zimbabweans. The presence of the son of the President of Zimbabwe during the dinner also outraged him.
Political scientist Dzmitry Balkunets drew attention to this.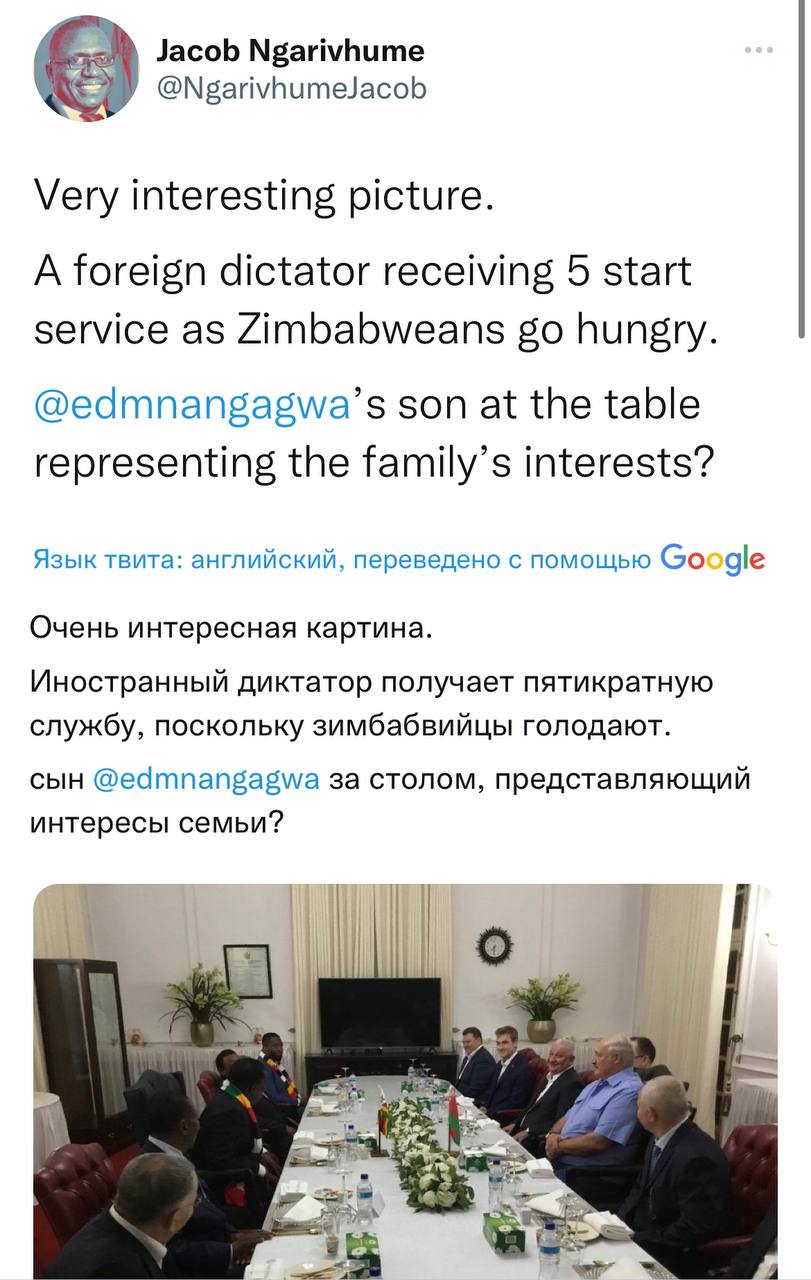 Earlier, well-known publicist and political expert Alexander Nevzorov explained why the Belarusian dictator Aliaksandr Lukashenka was given such a "magnificent welcoming" in Zimbabwe.