Lawyer Vital Brahinets, Who Defended Ales Bialiatski, Tried Under Four Articles
2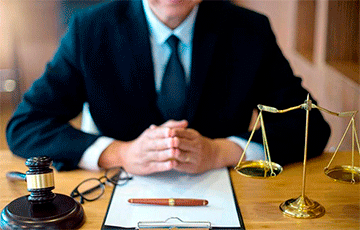 The case was considered behind closed doors.
The Minsk City Court considered the case of lawyer Vital Brahinets, who was charged under four articles, including "protest" and "extremist". He was sentenced to eight years in a strict regime colony, HRC Viasna reports.
The trial was held behind closed doors and was presided over by Judge Alena Ananich. Brahinets was charged under four articles of the Criminal Code:
- Part 1, Article 342 ("Active participation in group actions that grossly violate public order");
- Part 3. Art. 130 ("Incitement to hostility");
- Part 3. Art. 361 ("Calls for sanctions and other actions aimed at causing damage to national security");
- Part 1, Art. 361 ("Founding or participating in an extremist formation").
The sentence was eight years in a strict regime colony.
Brahinets was the lawyer of several political prisoners, including the head of the Human Rights Center Viasna and Nobel Peace Prize laureate Ales Bialiatski. He also defended lawyer Andrei Mochalov, whose license was revoked. One initiated a criminal case against him for "using a knowingly forged document". Brahinets' arrest left Mochalov without a lawyer. He was subsequently sentenced to two years in an open type settlement.
In August 2022, Vital Brahinets was also disbarred.