Minsk Lies In Deep Snow
7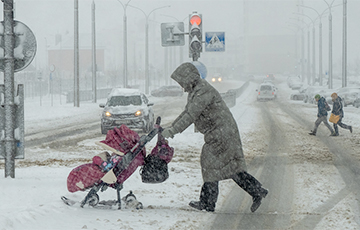 Vehicles get stuck in snow drifts.
The snowfall started around midnight and it seems that it hasn't stopped until now. Where people have been waiting to see the spring greens, snowdrifts lay down again, writes Onliner.
In the morning they were removed, but by noon they are right there again — some white magic. This was not expected at the very end of March: weather forecasters warned, but still somehow it was hard to believe them. And now it seems that time has turned back: forget April, let's take out winter boots from the wardrobe, and get ready to deck the halls with lights of Christmas.
There are snow plows and accidents on the roads. Cars and a bus to Vilnius went into the ditch. Tractors get stuck in snow drifts. Only children seem to be happy: they have snowballs, snowmen and sincere winter happiness on their minds.