Morawiecki On IOC Decision To Admit Athletes From Russia And Belarus: Scandal And Betrayal
18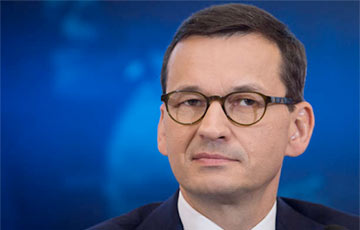 The Prime Minister of Poland urged to protect the sport from Russian influence.
Poland opposes the decision of the International Olympic Committee to return to the competition athletes from Russia and Belarus, suspended after the start of a full-scale war in Ukraine. Prime Minister Mateusz Morawiecki wrote about this on February 28 on Twitter.
The head of the Polish government condemned the IOC's permission to compete for Russian and Belarusian teams without state identification, under the so-called "neutral flag".
"The IOC's decision to bring Russian athletes back to competition is a scandal and a betrayal of the true spirit of the sport," he said.
Morawiecki instructed Sports and Tourism Minister Kamil Bortnichuk to convey Poland's "firm objection" to the committee's leadership.
"We will do our best to keep sport free from Russian influence," the Polish prime minister added.
On March 28, committee president Thomas Bach announced that the IOC had recommended that sports federations allow Russians and Belarusians to compete in neutral status and not allow athletes and personnel who actively support the Russian war against Ukraine or are related to the Russian and Belarusian armies to compete.