AFU Destroy Kadyrovtsy's Training Camp In South-West Donetsk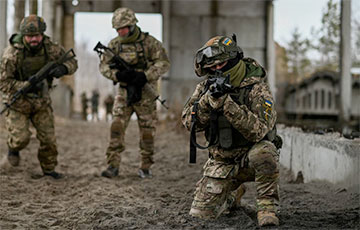 56 fighters from the Akhmat unit have been destroyed.
Ukrainian soldiers hit a Kadyrovtsy training camp. More than fifty militants have been killed.
As noted in this morning's report of the AFU General Staff, the occupiers of the Akhmat unit have concentrated in the south-western part of the temporarily occupied Donetsk. They are looting civilians there and shooting staged videos of combat operations. However, the AFU has interfered in the carefree life of Kadyrov's fighters.
"On June 6, as a result of an effective shelling by the defence forces in the area where the militants are concentrated in the training camp, the enemy suffered 56 casualties. Sanitary casualties are being specified," the report said.