Putin Suddenly Brought Down
6
Leonid Nevzlin
30.09.2023, 19:16

59,668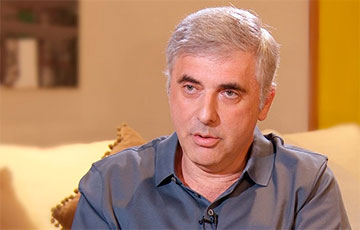 It's not just about Wagner.
The removal of Prigozhin brought Putin down. Suddenly it turned out that there was no one to replace him. Yesterday it became known that Putin met with the commander-in-chief of the Libyan National Army, Haftar. In addition, he spoke these days with the President of South Sudan, Salvatore Kiir, famous for urinating during the national anthem. Humiliation for the Fuhrer: few people can resist comparing two old men sitting next to each other, especially since they are almost the same age. Previously, Prigozhin resolved all issues.
But Prigozhin is not there. And Putin is unable to find a replacement for him. Yesterday, before Haftar, he met with Deputy Defense Minister Yevkurov and former Wagnerite Troshev, known by his call sign "Sedoy." Demonstratively without Shoigu, so as not to irritate the potential and remaining mercenaries of the Wagner PMC. Putin, addressing Troshev, mentioned that he would be engaged in "forming volunteer associations." That is, such Prigozhin will be in the service of the Ministry of Defense. But the character is not the same. He moved into the structure of the Ministry of Defense earlier, and the Wagner PMC does not call him anything other than a traitor.
And here's what one of the channels close to the Wagner PMC writes about him: "Troshev with the call sign Sedoy is an alcoholic, a snitch and a scumbag. For the Wagnerites, he was in charge of the State Security Service and the Ministry of Defense. He was just present and that's all. He is no commander. Now he is creating something similar to the Wagnerites. It will turn out bad as usual." In any case, Putin will not be able to revive the Wagner PMC after the liquidation of Prigozhin. Which is good. Everything there was based on Prigozhin's charisma, craziness and brains.
But it's not just about Wagner. Putin is getting old. And he will grow older more and more alone. He physically eliminated some of his supporters and will continue to eliminate them. Many, having seen how service and friendship turn out, will turn away from the decrepit dictator themselves. New ones won't come — who needs all that?
The remaining "friends" are concerned about their prospects, and only think about how not to miss the moment in order to betray them in time. And then the end will come for the old mafioso, no matter how frantically he clings to power.
Leonid Nevzlin, t.me