Belarusian journalist Aleh Byabenin found dead in his summer cottage
600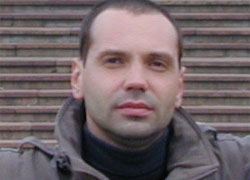 Aleh Byabenin was one of the founders and leaders of charter97.org website.
The body of Aleh Byabenin was found today at 5.30 p.m. in his summer cottage not far from Minsk.
Aleh Byabenin was born in 1974. He graduated from the Belarusian State University, department of journalism. In 1990ies he occupied the position of the deputy chief editor of "Imya", an independent Belarusian newspaper. Since 1998 he was the founder and head of charter97.org website. Aleh Byabenin had a wife and two sons.