Letters do not make it to politically imprisoned Vaskovich
2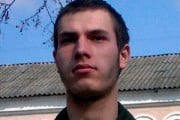 Acquaintances and colleagues of Yauhen Vaskovich's from Babruisk have started to doubt again that all the letters that they send make it to the addressee.
At the end of the last year in his letters Yauhen asked to send him prints of various historical articles. In a letter to his former colleague Alesia Skapintsava from the Babruiski Courier newspaper he also asked to send him the phone and post codes for Belarus.
In the new year a reply from Yauhen came over. In the letter he thanks for the new year's post card, which was send separately to him, but does not say a word about the letter itself, the human rights center Viasna's web-site reports.
The most surprising was that inside the envelope, signed by Vaskovich, there were the very same prints that he had asked for. Apart from the phone and post codes they sent him historical articles on Reformation and Counter Reformation on the Belarusian lands. Those letters have also returned to Babruisk.
Acquaintances and colleagues of Yauhen's assume, that the letter, addressed to him, still undergo censorship. Possibly those are only postcards that he receives.
- It is hard to tell, what exactly is going on there with our letters to Zhenia, but I also have not received a single one. If after having appealed to the region's public monitoring commissions of the Chief Department of Justice, - Anatol Sanatsehka, the editor of Babruiski Courier, says.