Belsat got denied accreditation yet again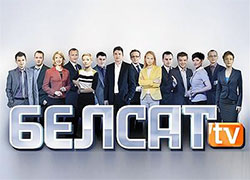 Belsat TV channel was denied to get an accreditation in Belarus again.
In its decision the Ministry of Foreign Affairs referred to Belarusian journalists repeatedly violating the legislation by cooperating with the TV channel, the press-service of the Belarusian Association of Journalists reports.
The decision to refuse a registration was passed to the official representative of the channel in Belarus Mikhas Janchuk in the evening on 26 March.
"Such a decision by the MFA was expected by Belsat, since the journalists of the TV channel know perfectly in what kind of a country they work and that no liberalization should be expected from the Belarusian leadership", - Mikhas Janchuk noted.
Belsat is the first independent Belarusian TV channel that started broadcasting on 10 December 2007 on the International Human Rights Day. The journalists of the TV channel were repeatedly persecuted by the authorities by the means of warnings and administrative arrests.