Uralkali refuses to cooperate with BPC
122
30.07.2013, 14:40

154,975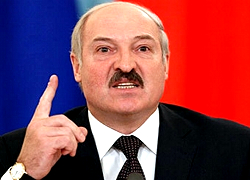 The Board of Directors of Uralkali took a decision to stop export sales through the Belarusian Potash Company (BPC).
The company will export all products through Uralkali Trading, Uralkali's official press releas says.
The company notes that the "cooperation with our Belarusian partners within BPC framework has come to a deadlock".
"It has always been Uralkali's position that export activities of both producers should go through the unified sales network. This fundamental principle of partnership was violated by the Decree No.566 issued by the Belarusian President on 22 December 2012, which cancelled the exclusive right of BPC to export Belarusian potash. Following the issue of the Decree, Belaruskali has made a number of deliveries outside BPC.
We have repeatedly informed our Belarusian partners that such actions were unacceptable and they have ultimately destroyed the fundamentals of our prolonged fruitful cooperation. In this situation we have to re-direct our export deliveries through our own trader.
Still, we thank our Belarusian partners for cooperation within the BPC framework and do not exclude the possibility of cooperation on a mutually beneficial basis in future," Uralkali's CEO Vladislav Baumgertner said.
BPC was an exclusive exporter of potash fertilisers of Belaruskali and Uralkali. The company was founded on a parity basis in December 2005. BPC's shares belong to Belaruskali (45%), Belarusian Railway (5%) and Uralkali (50%).
Uralkali is one the world's largest potash producers with a share of about 20% of the global potash market. The company's assets consist of 5 mines and 7 ore-treatment mills in the towns of Berezniki and Solikamsk (Perm Territory, Russia).