Human rights defenders: Pressure on Belarusian political prisoners increased
2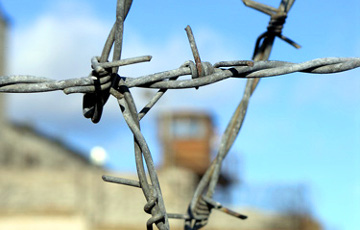 No positive changes in the human rights situation were recorded in Belarus in June.
It is said in the report by Viasna human rights centre.
Human rights defenders note that though new politically motivated criminal cases were not opened in June, six political prisoners – Mikalai Statkevich, Yury Rubtsou, Mikalai Dziasok, Ihar Alinevich, Artsiom Prakapenka and Yauhen Vaskovich – are still in jail.
Belarusian and international human rights defenders are especially concerned about "increased pressure on political prisoners", the report says. It stresses that the provisions of the Law "On amnesty in connection with the 70th anniversary of the Victory in the Great Patriotic War of 1941-1945" did not apply to any of the political prisoners currently in detention.
Human rights defenders say about increased pressure on independent journalists working for foreign media, which meant for some journalists a de facto ban on their professional activity.
Human rights activists recorded in June the facts of prosecuting citizens under administrative procedures, including arrests, in connection with the exercise of their rights to peaceful assembly and freedom of expression. Like in the previous months, in June local executive authorities continued the practice of rejecting requests to hold public events, while all attempts to appeal these decisions in courts were unsuccessful, the report notes.