Yauhen Vaskovich also got out of jail
15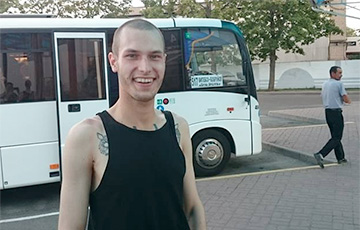 The political prisoner is to arrive to Babrujsk at 10.10 p.m.
charter97.org was informed about that by the press-service of the Belarusian Christian Democratic party (BCD).
The member of the BCD, the former political prisoner now, Yauhen Vaskovich is at large.
As said by the mother of the activist, he is to arrive to Babrujsk to the bus terminal at 10.10 p.m.
Members of the BCD from Babrujsk are getting ready to meet Yauhen Vaskovich and celebrate that in the centre of the city.
We remind that Yauhen Vaskovich was condemned with Artsyom Prakapenka and Paval Syramalot. He was sentenced to 7 years of deprivation of freedom on charges related to arson of a door of Babrujsk branch of the KGB. The political prisoner was often thrown into the punishment cell. Later he was transferred from the correctional facility to Mahilyou closed prison as "a persistent violator of prison rules".