"Lukashenka's Dismissal Seriously Discussed By Kremlin Strategists"
79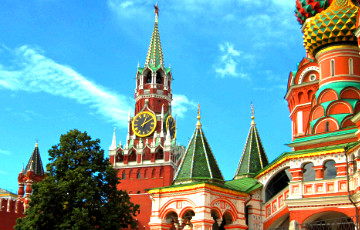 Why have there been so many problems in the relations between Belarus and Russia this year?
Head of the Center for Strategic and Foreign Policy Studies Arsenii Sivitski, whom the media often call a pro-government analyst, says in his interview to Radio Liberty:
"I am not optimistic about the way our relations will develop. They will get worse, and most likely it would lead to some kind of crisis in the relationship, and this crisis will be associated not only with ultimatums, which we are now being brought out in the Kremlin, but with the authority transit issue as well.
... It seems to me that this question ("firing" Lukashenka from his position) is being discussed very seriously by the Kremlin strategists. This is not the first time that this issue is on the agenda. In 2010, the same issues were addressed, and the scenario of replacing Lukashenka by someone from the nomenklatura was even worked out by relevant figures. As a result Lukashenka backed down, came to Moscow and signed the Customs Code.
And today the issue is not that Lukashenka brought himself to demarche and did not go to St. Petersburg to sign the Code. Probably, a few ultimatums were formulated during the last Lukashenka's visit to Putin, including the Russian military presence, which Minsk is now not ready to agree with. And I do not think that Aliaksandr Lukashenka is ready to follow this scenario at all. After that Belarus' independence, its subjectivity will be put under a big question, and for today it is the basis, the actual resource of Lukashenka's power."