Minsk To Host Visegrad Group Delegation
2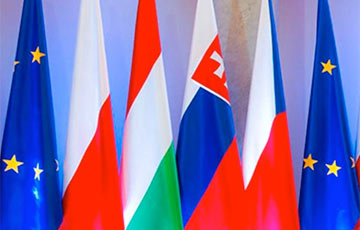 Political directors of the Ministries of Foreign Affairs of the Visegrad Group countries (Hungary, Poland, Slovakia, and the Czech Republic) will visit Belarus on February 9.
The Visegrad Group delegation is set to meet with senior officials of the Ministry of Foreign Affairs, the representatives of the Presidential Administration and the Government.
"Such issues as the interaction between Belarus and Visegrad Group countries, the status and prospects of cooperation between Belarus and the EU, and also regional security issues are to be discussed at the meetings," - the press service of the Ministry of Foreign Affairs of Belarus informs.
It was earlier reported that the representatives of the Foreign Ministries of Austria, the UK and Germany will visit Minsk on February 9-10. All of them will meet with the Foreign Minister of Belarus Uladzimir Makey.
The visits of the Western politicians will be held in the lead-up to the meeting of the Foreign Affairs Council of the European Union, which is scheduled for February 15 in Brussels. The sanctions against Lukashenka and his entourage are also on the agenda.
Let us remind that the EU has to decide on sanctions imposed on the Belarusian officials before the end of February. The sanctions were suspended for four months at the end of October 2015. Currently a decision to suspend the sanctions against Lukashenka and 170 of his officials, as well as 10 legal entities associated with the regime is in force. The decision was adopted by the European Union on October 31, 2015 for the period of four months.