Anton Gerashchenko: Sheremet Was Killed To Destabilize Situation In Ukraine
1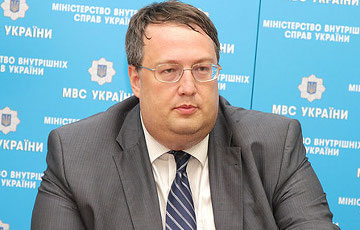 The desire to provoke a confrontation between the society and the authorities could be the reason of murder of the journalist Pavel Sheremet.
This was stated by the Secretary of the Committee of the Verkhovna Rada of Ukraine on Legislative Support of Law Enforcement, an interior ministry adviser Anton Gerashchenko during the broadcast of "Channel 5" on August 2, UNIAN reports.
Gerashchenko believes that "Sheremet's murder was a demonstration, committed in the form of terrorist attack, endangering the lives of other persons." "A lot of versions are being investigated… One of the main versions – the murder of Pavel Sheremet is demonstrative, aimed at introducing some mess in the state system. Which goal is to make the society bump heads with the authorities, by the example of murder of Georgiy Gongadze," – he thinks.
Let us remind that the 44 years old Belarusian journalist Pavel Sheremet, who has been living and working in Ukraine for the last 5 years, was killed in car bombing in Kiev on July 20. The car, which he was driving, exploded at the corner of Bohdan Khmelnytsky and Ivan Franko streets in front of the McDonald's restaurant. The car belonged to the founding editor of Ukrayinska Pravda Olena Prytula, but she was not inside the car. According to the police, a homemade explosive device of TNT equivalent of 400-600 grams went off. The journalist's death is being investigated by the national police of Ukraine as a "deliberate murder". The investigation is working on several versions of the murder, but the main is – professional activity. A group of 50 experts is working day and night on solving the murder of Sheremet. FBI agents have joined the investigation because the Ukrainian authorities asked for their help.
Pavel Sheremet was buried on the North Cemetery near Minsk on July 23.