New Bikes for the Traffic Police of the Minsk Region
22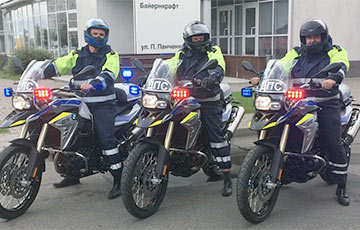 The purchase cost the budget a vast deal of money.
Yesterday the police of the Minsk region received three new BMW F800GS motorcycles. The State Traffic Inspectorate informed Onliner.by that these vehicles "will monitor the traffic safety, and inspectors will focus on motorcyclists."
Motorcycles BMW F800GS are equipped with Rotax 2-cylinder injector engines of 798 cc. The engine turns up 85 horsepower, torsion torque - 83 n/m2. The maximum engine performance reaches 5500-7500 rpm.
New motorcycles are also equipped with all the necessary tools taking into account the specifics of the traffic police.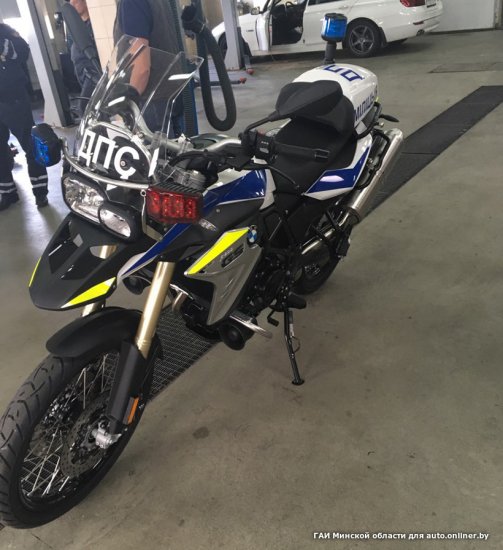 By the way, the regional traffic police inform that tomorrow employees will ensure traffic safety during the international HOG Rally Minsk 2017 festival on these motorcycles. It will be recalled that in the first half of the day the column of bikers gathers near the Mound of Glory and then accompanied by the traffic police drives to Minsk to the Sports Palace, Peramozhtsau Avenue.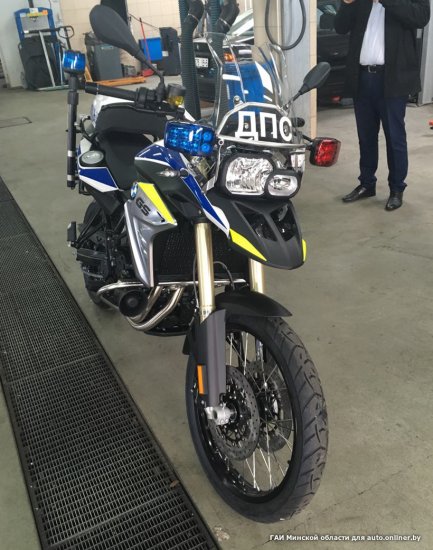 Meanwhile, yesterday on social networks appeared a photo made on a fuel filling station. It captures the moment when a traffic police officer fuels up the vehicle. The State Traffic Inspectorate explains that the fuel for new motorcycles was needed to drive to the parking lot. There was not enough fuel there.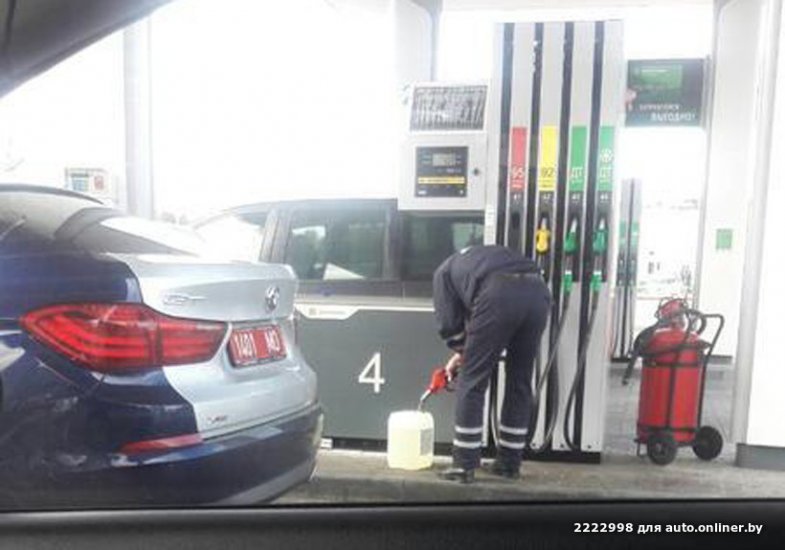 As Charter97.org earlier reported the Minsk traffic police was going to purchase 28 German motorcycles for a new unit. The agreement was concluded on 29 May 2017, OOO Belatra will be the supplier. The total purchase amount is 960.988 rubles. As of the rate on May 29 it is $516.715.
The lieutenant colonel of the police in reserve, opposition politician Mikalai Kazlou stated to Charter97.org when commenting on the purchase of expensive motorcycles:
- In my opinion, this can be characterized only by one phrase: "Fiddle while Rome is burning". Given the economic situation in Belarus, this increase in unemployment, this poverty, it is not wise to spend such money on motorcycles.