Lukashenka Spoke About "Turkish Gambit" And Called Russians "Peacekeepers"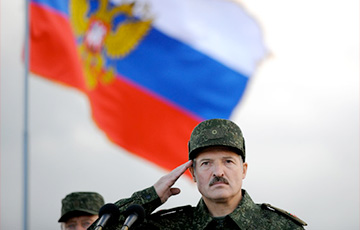 What did the dictator mean by that?
At the meeting with the Governor of Novgorod region Andrei Nikitin, Lukashenka said a strange statement about relations with Russia. The Belsat TV channel's website drew attention to it.
"But this does not mean that we are sitting against each other and looking at each other. No, - Lukashenka added. - I see that the Turkish gambit has been planned. All the states are involved. Russia is also involved in this, watching what's going on. However, in a favorable situation - as a peacekeeping country. We also need to see our neighbors in the region, the Ukraine, for example".
Lukashenka did not explain what he meant by "Turkish gambit" and in what situation Russia participates as a "peacekeeping country".
Gambit is a common name for a chess debut, when one of the parties sacrifices a pawn or other insignificant figure to seize the initiative. "Turkish Gambit" - a spy detective by Boris Akunin, where the events take place during the Russian-Turkish war of 1877-1878 (in 2005 a Russian film of the same name was made on the basis of this book).