Lukashenka Lost War On Internet
4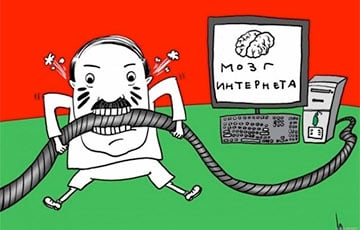 The authorities do not know how to use modern technology.
Media expert Frantsishak Viachorka explains in the program "Conversation" on the Belsat TV channel how pro-Russian trolls are shaking the public opinion in Belarus, what can be opposed to the Kremlin Internet trolls today and why the Belarusian authorities missed the beginning of the war.
"Trolls shouldn't be here," - this is about how one can interpret the detention of Russian citizen Anna Bogacheva in Minsk. She is accused of trying to interfere in the elections in the United States by means of Internet trolling. Do the Belarusian authorities really want to oppose the Kremlin by detaining the Russian pro-government troll?
Media expert Frantsishak Viachorka believes that one shouldn't hope that the Belarusian authorities have started an open confrontation with the Russian ones. First of all, it is because Lukashenka has lost the war on the Internet.
"There are some Belarusian trolls, but the effect of their work is not so strong. In principle, Lukashenka and his assistants started to deal with the Internet too late, when there was no space for them," - the guest of the program said.