Three Pointers For Volodymyr Zelenskiy
14
Mustafa Nayem
22.04.2019, 10:22

12,828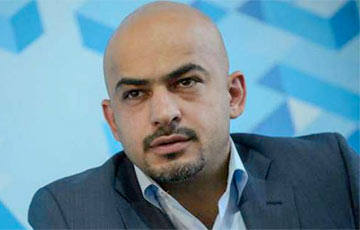 Ukraine's new President must not repeat the mistakes of the previous one.
Ukraine has elected a new President. No matter whether some may like it or not, now all his triumphs and failures affect all Ukrainians, too.
Here are three pointers I would like to give Volodymyr Zelenskiy.
First. Remember what happened to Petro Poroshenko. Do not derail his successes, and do not repeat his mistakes either.
Second. Remember what happened to Petro Poroshenko and, right now, say a firm inner "no", or better tell to get lost, to everyone who would offer support, resources and media in exchange for special rules and their own piece of the country.
Third. Remember what happened to Petro Poroshenko and gather at the negotiations roundtable not the oligarchs, who are already queueing, but those 72,3% of Ukrainians, who are now and here ready to support any initiatives.
Appreciate the merits of Petro Poroshenko. He struggled till the end, he used what he could and the way he could, he wasn't always honest, but he did not cross the line. I think he is facing some hard times. However, since this day Ukrainians are no longer hostages of his mistakes. Ukrainians can only correct them. Meanwhile, the people will use his achievements. He deserves to be thanked for them. Thank you. And one more thank you – for the final words and speech.
Mustafa Nayem, Facebook