Andrzej Poczobut: Incidents With Kurapaty And Kazyuki Are Links In One Chain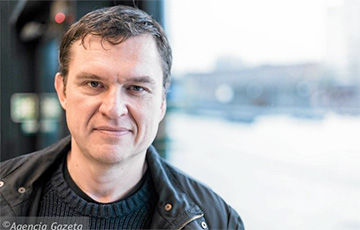 What was wrong with the fair on St. Casimir's Day?
On April 23, a trial of the chairman of the Union of Poles in Belarus, Andzelika Borys, was held in Hrodna. The head of the association, unrecognized by the Belarusian authorities, was accused of organizing a fair on St. Casimir's Day. Andzelika Borys was freed from responsibility but was not acquitted.
Journalist and representative of the Union of Poles in Belarus Andrzej Poczobut commented to Charter97.org website on another attempt to put pressure on the Polish diaspora in Belarus.
– You must view these events in the context of what is happening in Belarus. The incident in Kurapaty, when the crosses were desecrated, and now the feast on St. Casimir's Day. I perceive all this in one context, these are links in a chain. The Belarusian-Polish relations are an eternal topic. There is a certain cyclical nature in Belarusian politics. Now it's time for mopping up and intensification of repression," – Andrzej Poczobut believes.