Videofact: Dust Storm From Africa Reached Belarus
26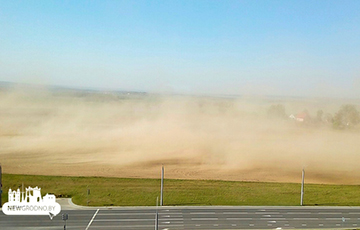 A strong wind is blowing in the west of the country.
The predictions of Belarusian weather forecasters about the gusty wind that was supposed for today have come true. They promised churly blasts up to 20 meters per second in Brest and Hrodna regions – and they did not deceive, onliner.by writes.
It is already blowing in the west of the country, and whitish mist is hanging in the air. Apparently, this is the fine dust that reached us through Poland from the Sahara.
Impressive moving pictures have been captured on video in Hrodna. The Incident Belarus public page published a video from the regional center street.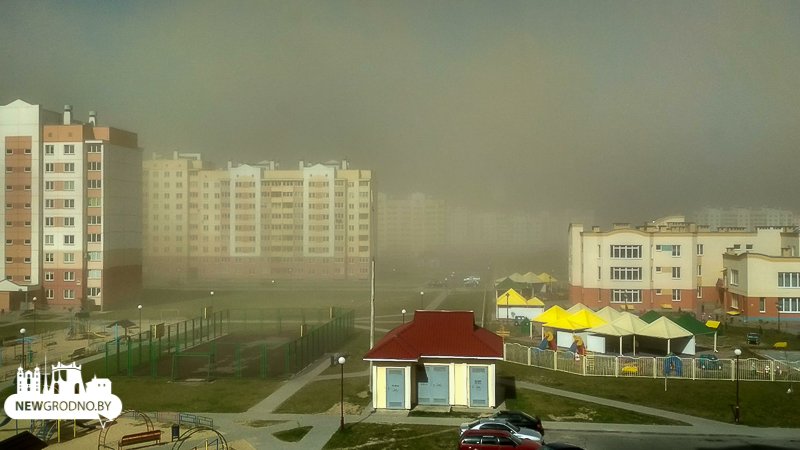 Meanwhile, this sand was absolutely not expected. Formally, the wind blows from the southeast, and the dust storm was not supposed to cross our borders. It was expected that this dust would either settle in Poland, or it would be blown off to the Baltic countries. Belhidramet believes that, perhaps, the air masses moved in different ways at different altitudes, and consequently, this gift from Africa have been brought to us.
The locals, however, are considering other versions of this phenomenon. Someone assumes that the wind raised dust from the surrounding fields, someone is sure that before the holidays, people just started to beat carpets massively.